Learn from Tai + His Agency Partner Rudy on How To Land Your First or Next Client Over the Next 30 days.
From the Desk of Tai Lopez
There's never been a better time to launch an online business. And that's why thousands of people are launching everything from ecommerce stores to service businesses online.
However, only a small percentage of these business owners actually know HOW to sell their products and services online.
And that's where YOU come in.
When you learn how to set up sales funnels, how to create online ads that CONVERT, and how to drive traffic that makes sales…
Your knowledge and skills are in VERY high demand.
With this knowledge you could charge others monthly JUST to share your expertise or build marketing assets for people.
That's why, for the last 4+ years, I've helped train thousands of budding entrepreneurs on how to run a successful Social Media Marketing Agency.
In fact, I coined the term SMMA® and many of my students are now running super successful agencies helping other entrepreneurs get their business online.
And right now, I've teamed up with my business partner Rudy Mawer (who also owns one of the world's top marketing agencies and helped me build an agency with me), and my team to bring you a NEW expedited way to learn the essentials of running your own social media marketing agency.
I want to show you everything from setting up shop, getting clients, and setting fees to run a successful business — all in 30 days!
Learn How to Fast Track Your Success
with Your Own Online Agency!
I'm sharing everything you need to learn to fast track your success with this type of online business. From expert trainings to bonus resources and downloads, the next 30 days could be a game changer for you.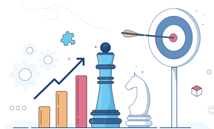 CURRENT STRATEGIES & TACTICS
Learn what's working right NOW for selling online so you can not only implement that for your clients, but also use this knowledge to sell your agency services!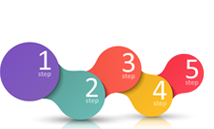 EASY-TO-FOLLOW TRAININGS
Learn from the pros with expert video trainings each day packed with the content you need. From picking the right niche, building authority, charging the right prices, and creating your own funnels to get clients online, we'll walk you through it all over the next 30 days.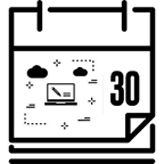 DAILY ASSIGNMENTS
Immerse yourself in the content and learn FASTER by completing daily assignments built into each training. These short tasks will help you make the most of each lesson and quickly make progress.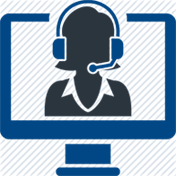 2X LIVE COACHING CALLS EVERY WEEK!
You'll be invited to a Weekly Coaching Call on Tuesdays at 2 PM PST to help you land your next client. And don't worry, replays will be posted if you miss it. Plus you'll have access to 1 additional LIVE call on Wednesdays at 2 PM PST with experts teaching you business and marketing principles for your agency.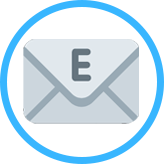 DAILY EMAIL COACHING
Get support and guidance every day of the challenge with a daily email walking you through the lessons and business tips to keep you on track!