Imagine a Behind The Scenes Tour in Our Ad Managers, With Myself & The Team Teaching You How To Run Profitable Ads
Well.. For The First Time Ever, in 20 Years, You Now Can. Learn Facebook, Google and Youtube Ad With Us – All Our Secrets, REVEALED.
Let My Team Show You How To Become A Traffic Master & Start Running Profitable Ads
I've been saying that Ecommerce is the next big thing for a while, and, if you've been following me recently, I've been buying BIG American brands that sadly, hadn't adapted to the new economy.
This new economy is one that pushes businesses to be GREAT at Ecommerce, great at running ads, great at getting people onto a website and converting them on that website.
Being honest, I wouldn't risk investing millions into these brands (We just won Pier 1 for 31 Million $) if I wasn't confident in me and my teams ability to run ads and boost online sales – right?
In my latest program, Ecommerce Certified Specialist, me and my expert team taught thousands of entrepreneurs and businesses how to build and structure websites to boost sales.
Now…
What's the ONE aspect potentially more important than a well structured website and online sales system?
A way to get thousands of people TO that website.
You see, when you have the unique ability to send thousands of warm customers and potential buyers to a website to go and spend money, you possess a unique ability that every business desires.
This means if you start your own business, you can get more people to that website to buy.
Or, if you want to do consulting for other businesses, you can solve their Number ONE problem.
The ability to get MORE people to their website buying.
Think about it for just a second…
Now, more than ever, virtually every company in the world needs more TRAFFIC and more online sales.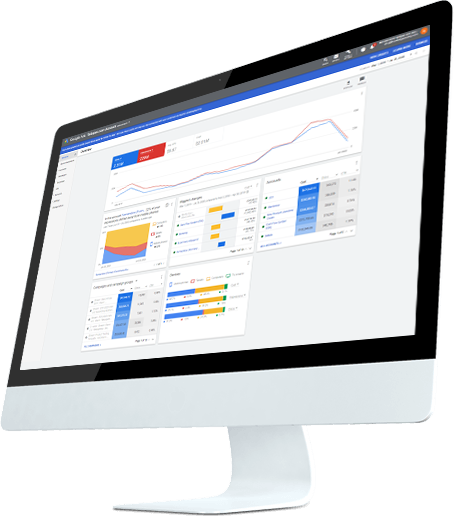 For The First Time in 20 Years, I'm Finally Sharing My Traffic + Ads Secrets
I was one of the first to ever do this – mastering ads on Facebook and Youtube.
Now for the past 20 years, i've never fully taught my secrets to running ads, getting more traffic, and generating more website sales.
But, with the success of my other courses, the fact that I'm now moving on to buy these big American brands, and frankly, the state of economy right now, I think it's finally time…
Becoming traffic and ad expert means you can:
Start your own online business and send potential customers to that website.
Help virtually ANY other company sell online (and charge them a lot to do so!)
Boost your current sales quickly
Grow an email list and social media following faster
Create a more predictable way to make sales for your online business
And, maybe even land your dream job with a big Fortune 500 company, or, a successful entrepreneur like myself!